The benefits of 4 hours of sport in just 20 minutes…
EMSBODYFIT offers you all the advantages… without the disadvantages! So why deprive yourself ?
Alors pourquoi se priver ?
While the competing technology solicits 8 muscle groups, that of EMSBODYFIT allows you to work 12 groups simultaneously: a unique feature in France and Europe. Absolutely all muscles are stimulated, even the deepest ones. With our equipment, the most powerful electrostimulation combination in the world, a 20-minute session is equivalent to 4 hours of sport!
Our specialized coaches personalize your exercises, listening attentively to your needs and aspirations; the session can be rigorous and focused on muscle performance, or more playful and playful.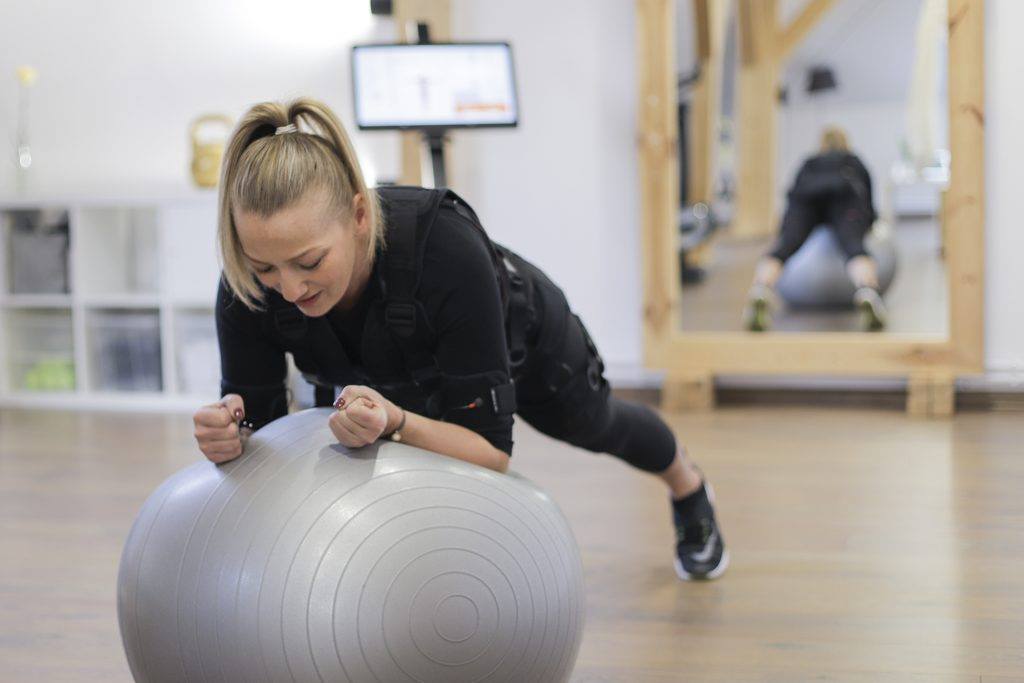 Pleasure at the service of your well-being, without ever neglecting the results: this is our goal at EMSBODYFIT.
Is accessible to everyone! Women and men alike, regardless of age (from 18), and regardless of their goal: